December 16, 2020 | By Paul Glaser, Corporate Vice President and Global Head of Pathfinder
In this article
New Portfolio Companies — Unqork, Dragos, and DataRobot

Solutions — Focus on Scality

Events — Pathfinder With Antonio

Awards — HPE Recognized as Corporate Startup Star

Portfolio Company News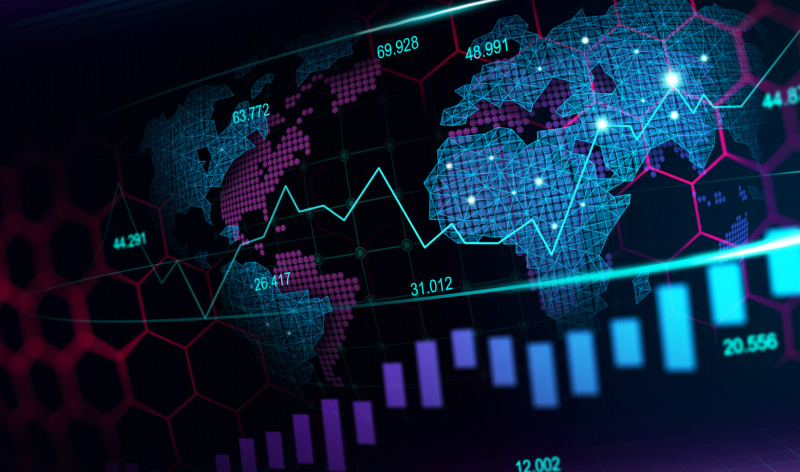 As we close on the calendar year, it is custom to look back on what was accomplished. Given the challenging events of 2020, I am exceedingly proud of the Pathfinder team and their execution of our strategy. Our activities are well aligned with the strategic priorities of HPE and we see our engagement increasing with business leadership. Our alignment across HPE is yielding strong solution benefits that include partnerships to accelerate go-to-market, technical integrations with HPE products, and informing our understanding of important emerging markets.
The rapid pace of investment activities continued throughout the year. Within the last two months we closed two new investments bringing the 2020 total to four new investments and four follow-on financings. The portfolio also saw two positive exits and, importantly, no impairments driving strong returns.
COVID limited our execution, especially geographically, but we built bridges virtually. Looking forward to 2021, Pathfinder has a solid foundation to accelerate its pace of investment activity globally, inform the business strategy, and provide perspectives for HPE customers. I look forward to extending those bridges and working with everyone in 2021.
Within the last two months we closed two new investments bringing the 2020 total to four new investments and four follow-on financings.
New Portfolio Companies
Pathfinder Adds Three Startups to Portfolio
This has been a busy fall for the Pathfinder team. We welcomed three new companies to our portfolio after investments in Unqork, Dragos, and DataRobot.
Unqork invented the first completely visual, no-code application platform that helps large enterprises build complex custom software faster, with higher quality and lower costs than traditional approaches.
The no-code movement is aligned with HPE's strategy of helping our customers digitally transform their applications and enhance business agility by enabling the business user. Unqork will initially be an Independent Software Vendor (ISV) partner of the Ezmeral container platform as we evaluate potential integrations based on customer interactions. Read more about the Unqork investment here.
Dragos is a global leader in cybersecurity for industrial controls systems (ICS)/operational technology (OT) environments and delivers the Dragos Platform, which customers deploy to monitor, detect, and respond to threats.
The HPE-Dragos solution will focus on IoT initiatives for industrial customers and other sectors such as utilities and energy production that have needs for increased cybersecurity capability. These solutions have the potential to enhance HPE's edge offerings, providing better intelligence and faster responses to threats at the network edge where OT and IT often converge. Read more about the Dragos investment here.
DataRobot is an enterprise AI platform that delivers end-to-end automation for data prep as well as building, deploying, and managing machine learning models, maximizing business value by enabling citizen data scientists at scale.
DataRobot is an ISV certified partner having completed enrollment in our Technology Partner Program. We anticipate DataRobot certification with the Ezmeral Container Platform and the teams to jointly explore opportunities for technical integration and customer use cases. Read more about DataRobot here.
Solutions
Focus on Scality
One of Pathfinder's more successful solutions-focused investments is web-scale storage company Scality. Scality is an excellent HPE partner and provides a dense, software-defined, high-capacity storage foundation using HPE storage servers. This combination delivers PB levels of economical storage while providing massive scalability, high efficiency, reliability, and secure data access. From an HPE standpoint, the collaboration with Scality has resulted in direct and channel success, new market development, and strategic growth. Further information about some of the Scality use cases can be found here.
Scality and HPE have recently teamed up to manage part of the Splunk data lifecycle, as part of a workload optimized solution. As Splunk's software platform is mainly used for searching, monitoring, and examining machine-generated Big Data, storage is a critical factor for successful deployment.
Scality, combined with HPE's Apollo 4000 servers, is utilized as S3 storage for traditional cold and frozen Splunk storage tiers (or "buckets"), offering scalability, reliability, and low cost of data retention. For Splunk's SmartStore deployments, Scality RING (a certified S3 object storage solution) helps to enable separation of compute and storage and manage warm and cold data while providing data resilience with a lower storage total cost of ownership. Scality's S3 interface simplifies application integration while providing efficient storage.
An important part of Pathfinder's strategy are the solutions cultivated with its portfolio companies. HPE looks forward to a continued successful partnership with Scality, delivering innovative solutions that solve customer problems.
Events
Pathfinder With Antonio
In mid-October, the Pathfinder team hosted another exciting Virtual Happy Hour With Antonio featuring four start-up companies.
Volterra provides a distributed cloud platform to deploy, network and secure applications across multi-cloud and the edge.
Analog Inference is developing extreme low-energy AI processors to move data center grade artificial intelligence inference solutions to edge servers and devices.
Flywheel is the leading research data platform that is transforming the way biomedical and imaging data are managed at leading life sciences, clinical, and academic institutions globally.
Unravel provides an AI-powered Automated Performance Management (APM) platform for big data that is full-stack and intelligent.
Awards

HPE Recognized as Corporate Startup Star
Corporate Startup Stars is the annual celebration of the best global practices and role models in Open Innovation. This year Mind the Bridge and the International Chamber of Commerce (ICC) gathered applications from all over the world to celebrate the most effective corporate-startup collaborations globally. HPE was short-listed among the world's top 25 companies for the Corporate Startup Star as well as the recipient of the Startup Acquisition Award.
Open innovation has long been a part of our culture and strategy at HPE and remains integral to our global competitiveness. We support open innovation through our Pathfinder program's investments in leading technology companies and our IoT Innovation Lab in Geneva, Switzerland (one of three global labs) that provides a proof-of-concept environment to test the newest IoT technologies with our customers' software and test data.
This year the HPE team in India launched the Digital Catalyst Program — an initiative to identify, support, co-innovate and go to market with the next generation of digital disruptors in the Indian startup ecosystem. As of today, the program has selected eight enterprise-focused, growth stage startups.
Finally, considering this year's Covid crisis we signed the Open COVID Pledge which grants free access to all of our patented technologies to accelerate everyone's response to this health crisis.
Portfolio Company News